CLOUD & SERVER EXPERTS
We specialize in IT services such as server solutions architecting, cloud computing implementation and servers management. We help to increase the data security and operational capacities of our customers.
Hosting and server solutions
Hosting and server solutions are an offer addressed to demanding customers who appreciate quality, safety and great customer service.
The flexibility of our hosting services provides optimal solutions at each stage of development of a website. Depending on the needs of customer's application, we offer different types of server rental. Usually for the beginning the most suitable is a virtual server operating within a shared environment. As the service expands, a client can easily move application to rely on more efficient solutions, such as virtual server with guaranteed resources and a dedicated server. Before selecting a proper version of service we encourage you to contact our consultant who will help you choose the right solution.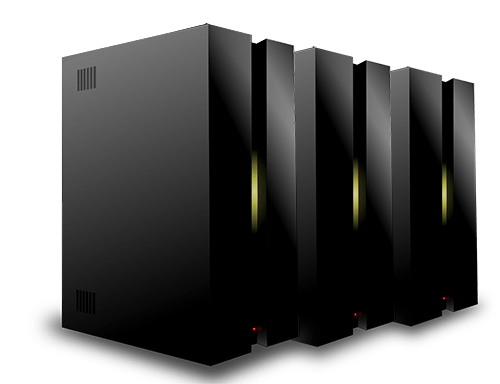 Dedicated server
For the most demanding applications we recommend a dedicated server, that is a separate computer (physical machine) placed in a hosting centre and configured according to the needs of a particular customer.
A dedicated virtual server (VPS)
Our flagship products are virtual private servers with guaranteed resources. This solution is based on a logical division of a physical machine into several smaller virtual servers which maintain functionality of dedicated servers. For needs of a customer there is assigned a guaranteed part of resources of a physical machine. This solution is especially recommended when application requirements are smaller than resources of an entire dedicated server. To learn more about the VPS server rental service.
Hosting and server solutions
In case of virtual server its management is included in the price of the server. In case of dedicated and VPS servers a customer decides whether they want to entrust us with managing a server or whether they will manage it on their own. To learn more about managing servers.
Portfolio of renowned brands is the best advertisement of our services.